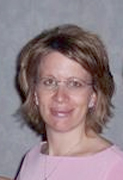 We spoke with Julie Pollak, MBA, an Emergency Medicine Residency Coordinator at the Medical College of Wisconsin. Julie told us that Interview Broker not only saves her time, but also found that applicants loved the convenience it offered. The following is an excerpt from our conversation.
IB: Tell us a little bit about yourself.
Julie: I am an Emergency Medicine residency coordinator and I've been in this role for 6 years now. In managing the residency program, we go through about 625 residency applicants a year and settle with 117 interviews resulting in 9 new residents.


IB: How did you discover Interview Broker?
Julie: We wanted to streamline the interview scheduling process. We wanted to spend less time on busy work and we also wanted to focus on what technology can do for us. I asked the emergency medicine coordinator list-serve if there was a web-based, one-stop shop solution we could use. People replied that they had heard about Interview Broker, but had not used it. I read the tutorial, checked out the testimonial, and decided to test it out.


IB: Were there any concerns about using Interview Broker?
Julie: We were concerned that Interview Broker would be very impersonal for the candidates. However, I spoke to every single candidate that walked through our door and asked what they thought of Interview Broker. The candidates told me that they loved it. Interview Broker saved them time in scheduling and rescheduling interviews. Trying to schedule interviews while traveling can be a hassle, and Interview Broker simplified the process for them. They didn't have to wait for return phone calls or emails... just the one stop shop both the applicants and myself were looking for!


IB: After using Interview Broker, what is your feedback?
Julie: I loved it. I really wanted to save time. I used to spend hours and hours talking to candidates to schedule them and answering hundreds of emails. With Interview Broker, everything is done behind the scenes. It saves me and my program time and money.

In fact, I shared my experience with Interview Broker at a National Conference for emergency medicine coordinators that are located in the United States and Mexico in March. The theme was Technology 2.0. I expected my presentation to only take 30 minutes, but we ended up talking about it for a good hour because of all the questions and interest. This is the new wave of technology and we enjoy using it.


IB: How has using Interview Broker changed your process?
Julie: I can't even measure how much time it saves me. Pre-Interview Broker, I would spend half my day going back and forth with candidates via email and phone calls. Now I can just focus on many other things to improve the program and make it a better place for candidates to be attracted to. Instead of spending time pushing paper, we get to work on bettering the education of our residents, making our program the place to be, and working on alumni relations.


IB: What were some of the advantages with using Interview Broker?
Julie: There were many, but just to name of a few:

· Real-time information on the interview schedule
· Applicants can self-schedule and re-schedule
· Integration with ERAS - it took just minutes to upload the candidates
· Minimal Cost


IB: How would you sum up your experience with Interview Broker?
Julie: Interview Broker is the new wave of technology. Applicants love it. I love it. My program loves it. It's a one-stop shop. It's easy to use, effortless, and keeps you organized.

Read other testimonials...