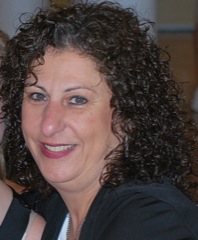 We sat down with Dori Harasek, one of our first users, to talk about her experience as Residency Coordinator at Richmond University. Dori found that Interview Broker not only allowed her to be more productive, but also reduced incoming phone calls from applicants by 85%. The following is an excerpt from our conversation.
IB: Tell us a little bit about yourself.
Dori: I am the residency coordinator for pediatrics with a very busy interview season. We routinely screen almost 900 applications and manage the registration of over 180 candidates.


IB: Tell us about what you like most about Interview Broker.
Dori: The beauty of Interview Broker is that it stops the phone from ringing. It helps my team save a lot of time and headache of scheduling and rescheduling. Before Interview Broker, we spent a lot of time answering candidates requests for a different interview day, time and handling cancellations. With Interview Broker, they no longer need to call my office. Interview broker also easily prints out daily schedules for our interviewers.


IB: What value did you get from Interview Broker?
Dori: Interview Broker was a godsend for me. I've been working at Richmond University Medical Center for over 10 years and I am now able to be even more productive and organized in the application season. It also gives me more time to work on other pressing matters.


IB: Tell us about using Interview Broker:
Dori: I loved being able to put the exact dates we were going to interview and the exact number of slots. Interview Broker is organized, user-friendly, and concise. We create a template and send it out to all of our candidates.


IB: Since this was your first time, were you worried that our services would not work?
Dori: The support from Interview Broker was phenomenal. It's typically hard to get companies to return your calls after you've signed the contract, but the staff at Interview Broker was great. If there were issues that came up, they were quick to reply and work towards resolving the situation. Also, in these trying economic times the price is most definitely worth it!


IB: Would you recommend Interview Broker?
Dori: Yes. I've already recommended to the other coordinators for different programs at RUMC.

Read other testimonials...